Lisa Mitchel is a residential landscape designer specializing in San Jose landscaping. She strives for innovation, sustainability, form, function, unity, artistry, simplicity, and scale; designing gardens that link the client to the natural world.

Her
Palo Alto landscaping
is inspired by
"what is possible"
and uses an artistic compositional approach connecting the garden to the site's architecture, region, and esthetic preferences of the client. She encourages low water usage plants in order to both help the environment and optimize the
San Jose landscape design
.
To date, Lisa has designed over 278 gardens throughout the San Jose, San Francisco Bay Area. Through her many years of experience in the industry, Lisa has developed strong relationships with talented and licensed landscape contractors to help install her inspiring designs exactly as they were envisioned.

She attended West Valley College and UC Berkeley, majoring in Residential Landscape Design. Lisa takes the time to work with each and every client to ensure that the resulting custom landscape design is what was expected. Join the many return clients and contact Lisa today to begin work on your dream landscape design.

She is a current member of:

APLD ... Association of Professional Landscape Designers

CLCA ... California Landscape Contractors Association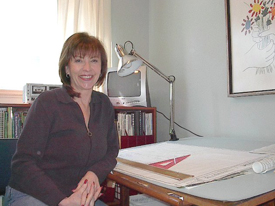 ... Creativity ...

"an intrinsic life force."


Copyright 2011: Landscape Design & Associates.  San Jose Landscape Design. All rights reserved.

About Our Landscaping in San Jose